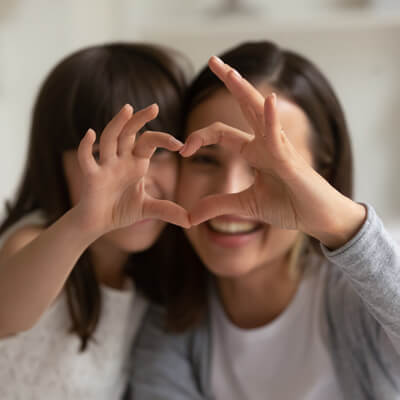 Invictus Chiropractic Reviews
What Our Cypress Patients Say
At Invictus Chiropractic we love when patients share with us their feedback and comments after chiropractic care. Please read our patient testimonials below to see what other people have achieved through their tailored treatment plans with us.
Share your stories too! Click here to send us your feedback so that we can help to spread the word about the benefits of natural Invictus Chiropractic care.
For more information, or to schedule an appointment contact us today.
---
Chiropractic Care is Essential
Chiropractic care is an essential part of my fitness goals and an essential part of my overall heath. I have run 3 marathons and chiropractic care is essential for everyone. I highly recommend Invictus Chiropractic care. Excellent location in Essex Junction and knowledgeable staff that provide great care.
-Tom C.
Highly Recommend
I've been a patient at Invictus Chiropractic for nearly a month in a half. The office staff are friendly and the office is very inviting.
When I first joined, I suffered from low back pain and felt that my posture wasn't straight. In a short amount of time my low back pain has diminished and stand straighter with less effort. I feel confident about my care plan.
Dr. Jordan is friendly and has a positive spirit! I highly recommend his practice.
– Meg T.
The Place to Go!
Invictus Chiropractic is the place to go. I just hate i waited so long to go. Dr. Jordan is amazing, very down to earth, the staff is amazing also. We love it every time we walk into the place. My husband and i go together whenever we come into town. We will not go to any other place. I would recommend to anyone, everyone should go. My mother goes there now and loves it!! Thank you Invictus Chiropractic!
-Phyllis T.
Warm and Welcoming Practice
I started coming here in December before I had my baby and Dr. Carroll and his staff were incredibly warm and welcoming. More so they make an effort to share their knowledge with you in a way that makes it easy to understand, even if you have no prior understanding how chiropractic care works. They go over their methods during your first visit and this really makes you feel at ease. I'm very glad I started coming here. Also, making changes to any scheduled appointment is insanely easy as you can do it yourself with an app on your phone. It's incredibly convenient, especially when something unexpected comes your way.
-Carlie W.
Genuine Attention & Compassionate Care
I took my teenage daughter in for an initial visit. We were both blown away by the warm environment, genuine attention from the staff, and the thorough, informative, and compassionate care given by Dr. Jordan. I would highly recommend Invictus Chiropractic for your chiropractic needs
-Michelle L.
This Place was Amazing.
From the time I got there to the time I left I felt very welcomed. They helped me to understand everything about my body and spine. They listened to my concerns and were very patient. I am really excited to start coming here and being out of pain.
-Stacey O.
Completely Recovered
These wonderful people and especially Dr Jordan Carroll, has made such a huge difference in me getting over my sciatica, which I have had since Harvey. I went to the typical chiropractor for 3 months, then went to pain management specialist, and had numerous injections and even the nerve ablated, and that didn't work. Acupuncture didn't work either. Then I discovered Dr. Jordan, and went in and have almost completely recovered…well until I do the things that aggravate it, like pulling weeds, planting flowers etc. I highly recommend him and his awesome staff!
-Carolyn W.
---
Invictus Chiropractic Reviews | (832) 900-9922