Meet the Team at Invictus Chiropractic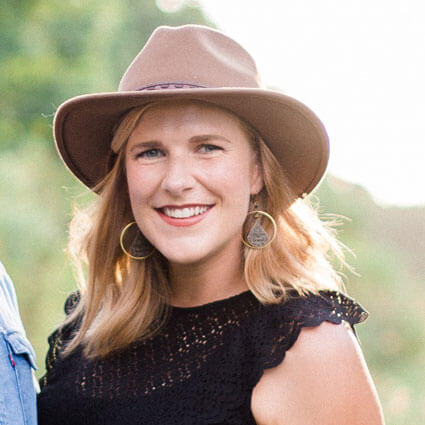 Caitlin grew up in the south suburbs of Chicago. Growing up, she led a healthy, active lifestyle as a three-sport athlete, but stress on her spine from sports-related injuries caused substantial issues in her mid and low back. Sporadic, shooting pain and muscle spasms limited comfort and mobility for more than five years impacting her functioning at work and on the field.
During her first year of teaching and season as a high school softball coach, Dr. Jordan introduced Caitlin to chiropractic care. The frequency and duration of her back pain decreased to near-disappearance allowing her to fully engage with her students and athletes.
After they married, Caitlin pursued consistent, principled chiropractic care and experienced the natural, drug-free, healing potential of chiropractic: increased energy, a strengthened immune system, an active life free of back pain, and, most remarkably, a regulated menstrual cycle. Chiropractic care unleashes her body's innate ability to heal itself, sets her free from her health concerns, and allows her to charge forward in everyday life.
Her goal is to help raise a healthier generation by sharing her story of healing with those in her community. A special education teacher of five years, Caitlin has a passion for working with children and families. You will find her working in the background while with their son Deacon!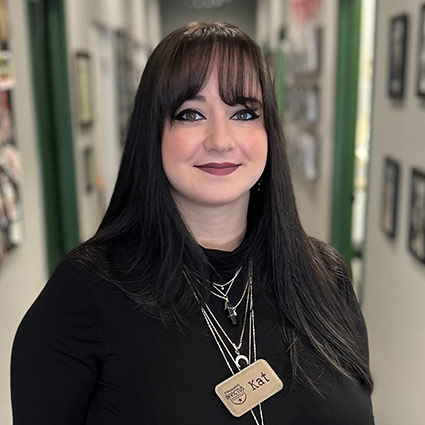 I'm Kat! I started under the care of Dr. Jordan in 2018 after battling debilitating migraines for many years. Despite the best efforts of my primary care physician, the results collected from a multitude of scans were inconclusive. Medication provided some relief but never enough; I needed another option. It was actually my husband, Cameron, who originally pursued care at Invictus Chiropractic; he saw amazing results and urged me to go-I'm so glad I did!
My migraines became nonexistent after just a few months under specific chiropractic care. This was a game changer for me in my life-I could function at work and sleep without issues, but, most importantly, I was more present with my little girl at home! My husband and I trusted our health in the hands of Dr. Jordan so much so that we brought our daughter to see him; she struggled with ear infections, colds, and some hip issues. Today, she moves with greater balance, sleeps better, and has more focus. We have not had any issues with ear infections or allergies and have seen improvements in her digestion.
Not only has specific, neurologically-based chiropractic care positively impacted my health and the trajectory of my future as a woman, wife, and mother, but watching my daughters health improve after being adjusted drives me to empower the parents in our community with the knowledge of chiropractic for themselves and their children so that they may experience an optimized quality of life in their time together!
I joined Team Invictus as a Patient Care Advocate in Summer 2021 and am proud to work alongside a collaborative group of people on that very mission: to bring health, healing, and hope to the families of our community through chiropractic care.
Find me and my family out and about in what I consider my hometown, Cypress/Tomball. Together, we enjoy working out, taking walks with our dog, and cooking healthy meals. In my free time, I enjoy reading and refinishing furniture!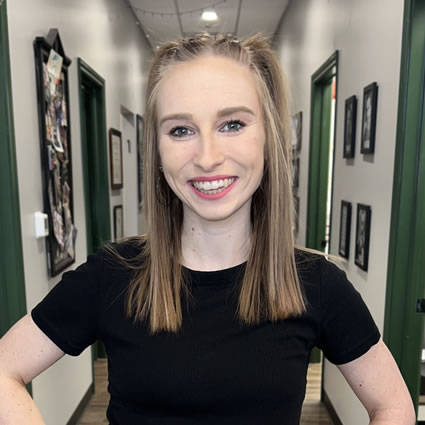 I'm Allie! I am originally from Crosby, TX but now call Northwest Houston home! I have long had an interest in alternative medicine practices and taken steps towards fueling my health with a holistic approach; however, it was not until I joined the team at Invictus Chiropractic that I learned the importance of and began to prioritize a well-functioning nervous system.
I noticed changes in my health rather quickly after starting under the care of the doctors at Invictus Chiropractic. The most notable improvements include decreased anxiety and fewer eczema flare-ups! Because of chiropractic care, I have been able to get rid of my anxiety medication and pain relievers. I serve as a Care Advocate at Invictus Chiropractic in hopes of helping others see breakthroughs in their health the way I have! I aim to be a beacon of love and encouragement for the youth in our community and am honored to walk alongside them in their pursuit of health and healing!
Inside and outside of the office, I seek opportunities to tap into my creative spirit; I love to craft-sew, paint, crochet, refinish furniture, and more! My boyfriend and I also enjoy exploring outside and traveling together to experience all the beauty in God's creation!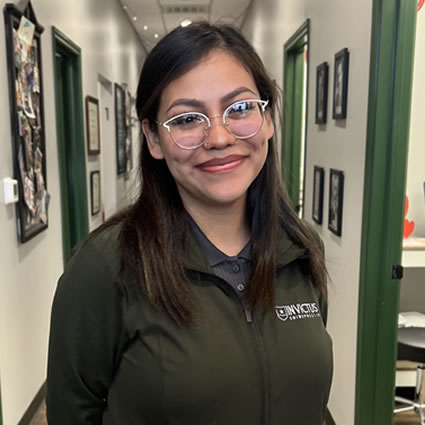 I'm Nicky! Prioritizing my health really became a priority when I became a mom in order to be the best version of me, but it was not until I was pregnant with my second baby that I was introduced to chiropractic care. I received my first adjustments to address round ligament pain and it was a game changer; I continued to receive adjustments throughout my pregnancy. Today, I am under regular chiropractic care for wellness purposes-to ensure my body continues to adapt to the stresses of life and thrive.
I am proud to be part of a team serving and celebrating pregnant moms but am particularly fulfilled when working with the kiddos we see! "Children are our future; it's only right we water them with love and guidance for them to bloom into happy adults." Helping our Practice Members-old and young alike-reach their health goals, return to life's activities, and be filled with joy is my mission as a Care Advocate at Invictus Chiropractic.
I'm honored to serve your family and have been blessed with two beautiful children of my own to shower with love! In my time outside the office, you'll find me outside and active with my family, gaming or tapping into creativity with my daughter, or fostering my son's love of basketball!
Get to Us
Our team is here to help answer your questions and make sure you enjoy your experience with us. Call (832) 900-9922 today to book an appointment!
CONTACT US
---
Meet The Team at Invictus Chiropractic | (832) 900-9922