Meet Dr. Jordan Carroll
A Passion for Health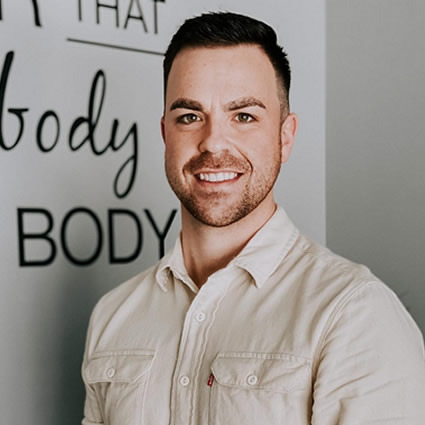 Dr. Jordan has had a passion for helping others on their path to health since high school, when he became a certified nursing assistant. A native of Illinois, he attended Eastern Illinois University, where he had the opportunity to work with Division I athletes in an athletic training capacity. It was there that he learned first-hand how chiropractic care could improve lives.
The staff chiropractor encouraged Dr. Jordan to attend chiropractic college, so he enrolled at Logan University in Saint Louis, MO. Based on his earlier experience working with collegiate athletes, his initial focus in chiropractic school was sports chiropractic. However, a classmate had a life-changing experience that altered Dr. Jordan's focus: the friend and his wife had been unable to conceive and, as a last resort, they tried chiropractic care. Within months, they were able to conceive.
Family Time
When Dr. Jordan isn't helping practice members' families, he spends time with his own family-wife Caitlin and son Deacon. He loves being a dad, and any second he has free, he's playing with his son. He's a Cubs fan and he likes to stay active, mountain biking, golfing and hanging out with his family and their closest friends.
Let Our Family Help Your Family
We'd love to help your family achieve the health it deserves. Contact us today to schedule an appointment.
---
Dr. Jordan Carroll | (832) 900-9922